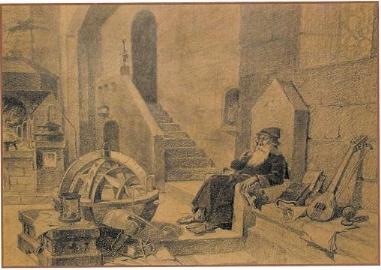 FAQs
Level 1
1) Q. Will there be a hard cover version of Zen N?
A. Currently Zen N is published by Xlibris and hard cover books require over 100 or so pages. The author is looking into the possiblity of a second edition in hard cover with a larger typeface and pictures of the original hand written pages of Frog, Harry and Silence, but this will most likely not be until next year , if at all.
2) Q. Who edited Zen N?
A. Norman J. Schoonebeek did all of the editing of Zen N. Because of the nature of the contents often having a Zen type of play-on-words and play-on-logic, the publisher's editors would not have known, in many areas, how something "should have been" punctuated or formatted, or if something was in a correct tense or not. This was most crucial with the story Silence, as the dialogue shifted between characters within the same paragraph. Traditionally a seperate paragraph is used for each character or person, to make it more obvious who's talking or when the character talking shifts from one to another.
3) How long did it take to write and publish Zen N?
A. The individual stories typically took one or two days to write. Frog, Harry and Silence were written in Norman's senior year of college 1978-79. Brainstorm Blizzard was written in 1995.
The contents of the collection of stories has gone through many changes over the years. In the early 80's there were several other essays but their significance has diminished over the years.
There have also been several transformations of the medium in which the stories were recorded.
Frog, Harry and Silence were originally hand written in college spiral notebooks. Brainstorm Blizzard was written on a personal computer.
Eventually Frog, Harry and Silence were retyped with a typewriter onto paper and then later retyped into computer ASCI Itext files and then MS Word files.
The latest MS Word version submitted to Xlibris had simple formatting as per the submission intructions.
Then the production staff set it into their book format. The formatting and layout changed a bit, so there were quite a few adjustments to get it to the final version.
The editing and proofing process took about 3 weeks once the original manuscript was submitted to Xlibris.
The toughest part of editing for Norman was studying puncuation rules for quotation marks since he didn't give them much consideration in the earlier versions. Quite appropriately, Norman used "The Owl at Purdue" free writing help and teaching resources guide.
4)Q. Will Zen N be translated to other languages?
A. The author does not think so. The Zenlogical and whimsical nature of the English version would be lost in translation.
5) Q. As a selfpublishing author do you ever wonder if anyone will actually read your book?
A. Yes.
6) Q. The introduction seems kind of dry, lacking humor or creativity. Why?
A. The introduction was done under an extreme time constraint. It was done quick-n-dirty.
7) Q. Is the author married, single, straight, gay? Any children, pets, vices?
A. The author is single, straight, never-been-married, no children, no pets. He drinks more coffee than is probably legal, should anyone care.
8) Q. Is the author always a nice, friendly, happy person?
A. No.
9) Q. What exactly is the meaning of your short stories?
A. You shouldn't ask. It will ruin the surprise. There are straightforward academic explanations for the significance and meanings and "points" of the short stories. The author will provide said explanations in due time but with the book only just being launched, as we speak, they would contain too many spoilers and that would, well,... spoil things.
10) Q. Any other books or authors that influenced your style or ideas?
A. A couple of other authors and their books influenced my mildly satirical tone found in some parts of the stories. Kurt Vonnegut, Jr. and The Breakfast of Champions, Douglas Adams' The Hitchiker's Guide To the Galaxy series, Pissing in the Snow by Vance Randolph and Tom Robbins' Even Cowgirls Get the Blues. They all, whether intentionally or not, express cynical perspectives of authority, traditionalism and normalism, in perhaps an existential way, but expressing creative and humorous accounts or imaginings of the absurdity of life doesn't provide solutions and the Zen N stories were written with more of a goal of enlightenment than entertainment or political or social statements.
11) Q. Why is the man on the cover of a Zen book a medieval wizard or Alchemist?
A. The wisdom of Buddhism, Zen and Hinduism was not meant to be limited to monks. It is a description of the basic nature of all people and life itself. The picture on the cover of the book was a pencil drawing given to me by my mother for my college graduation. The artist is unkown to me. It's just a pretty cool drawing, I think. The wizard is definitely someone with a very deep commitment to finding the essential truths about life and reality..
12) Q. What music do you listen to? What are you currently reading?
A. During the 3 weeks of grinding out the final publication of Zen N I was reading James Paterson's Sail and Michael Crichton's Timeline. I listened mostly to music on the Connecticut radio station Star 99.9 FM to help keep my emotional tone up and my reality grounded in "this world". The very last day that I worked on proofing the final galley version for approval and the green light to print the Author copy of the physical book, I listened to a CD repeateldy, given to me by my step sister one Christmas of Atlanta's Star 94 FM radio station'sStudio Sessions Volume Two - All Access featuring: Avril Lavigne's complicated, Goo Goo Dolls' slide, Shakira's underneath your clothes, Train's drops of jupiter, Jewel's break me, Uncle Kracker's follow me, Johm Mayer's no such thing, Sheryl Crow's my favorite mistake, Dirty Vegas' days go by, Kid Rock's picture, Alanis Morissette's that i would be good, Default's wasting my time, and Sister Hazel's running through fields.
13) Q. Did you realize that the "N" was a "Z" pointing up vertically when you picked the title Zen N?
A. No, but when I realized it, it was a "wow, that's cool!" moment.
14) Q. Did you make any major changes in the stories during the 3 weeks of production?
A. After I submitted the manuscript I thought of the section in Brainstorm Blizzard about "R" and "C" and the Quick Start instructions. I really liked it and included that change in the 1st Galley corrections. Other than that, the only significant change was changing the title from Cured- Brainstorm II to Brainstorm Blizzard.
15) Q. How come there's no table of contents?
A. It just didn't seem necessary. There are only 4 short stories and they are very, well... short. Also, life doesn't come with a table of contents. So, when you read Zen N each story is meant to flow right into the next. They support each other synergistically somewhat like a gestalt. The effect of the reading experience reminds me a tad of how the computer game Half Life was designed. It was the first 3D computer game that would load each new level without breaking away from the in-game environmental scene.
16) Q. What are your favorite TV series?
A. Lost and Grey's Anatomy (as of 2009), Warehouse 13 (as of 2011).
17) Q. What is your favorite movie?
A. I can't pick out one favorite. I love many genres: adventure, action, sci-fi, love stories, drama, thrillers, mysteries, comedy, fantasy, satire. No need to pick out a favorite.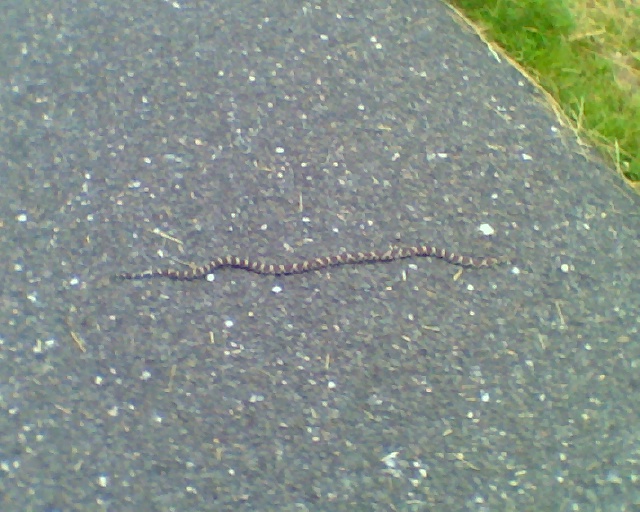 18) Q. What is that snake above?
A. The same day I completed editing the final galley of the book Zen N, I went for a walk at the Holtsville Ecology Park after sending off my correction sheet by email, to get outside in the fresh air and unwind. This snake crossed my path. How's that for an odd coincidence? This was taken with my phone camera, a Verizon MOTO W755.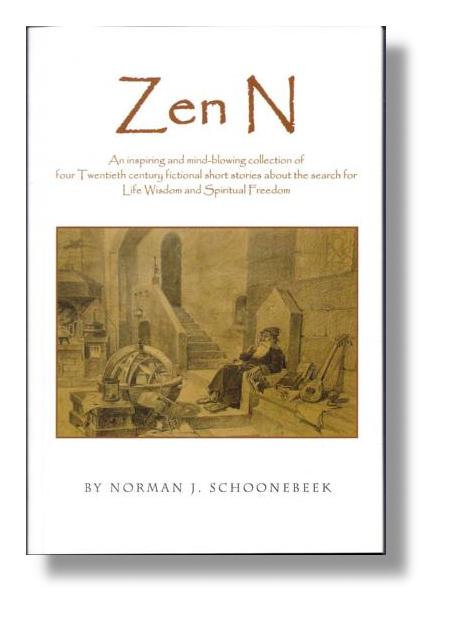 Copyright 2009
Zen N is a trademark of Maroon Lagoon Enterprises Ltd.